Cigar Bargain Details: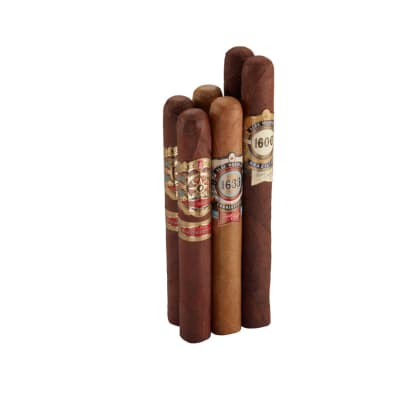 $18.99
ALEC BRADLEY ELITE SAMPLER 50% OFF
---
Description:
Behold the Alec Bradlety Elite Sampler. Sometimes you're looking for a cigar that has that certain 'something'...but when you can't quite find the smoke that delivers it, you take matters into your own hands - and have it made to spec for you. Such is the case with this Alec Bradley collection, where we've asked for a six pack that spans the range from mild to spicy - and given it modest six-pack price. The 1633 is delightfully mild; the Sun Grown, a full flavored treat, and the 1600 sitting right in between. Perfect for any time, and any occasion - order yours today!

2 Alec Bradley Sun Grown Toro
2 Alec Bradley 1600 Churchill
2 Alec Bradley 1633 Toro
If you purchase something through a post on our site, we may get a small share of the sale. So, what are you waiting for?? grab some great deals and buy us some sticks!
Related Products: