Cigar Bargain Details: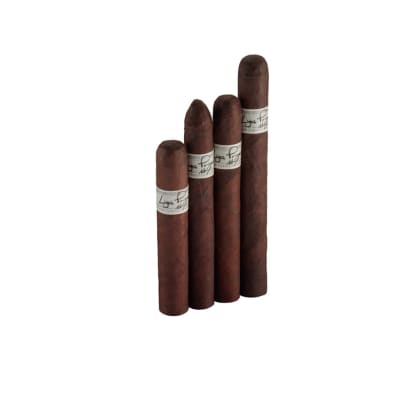 $56.99
BEST OF DREW-LIGA SAMPLER
---
Description:
Liga Privada cigars have developed a loyal following among lovers of full-bodied cigars. Now you can join the converted at a sensible price. You get 4 cigars (1 of each size), all masterpieces, buzzing with hearty, complex Nicaraguan flavor. Getting harder to find, too, so add 'em to your cart now.

1 Liga Privada No. 9 Toro
1 Liga Privada No. 9 Robusto
1 Liga Privada No. 9 Belicoso
1 Liga Privada No. 9 Corona Dobl

Strength: Full
Shape: Varies
Size: Varies
Country: Nicaragua
Color: Maduro
Flavor:
Wrapper Origin: Connecticut
Wrapper Leaf: Broadleaf
If you purchase something through a post on our site, we may get a small share of the sale. So, what are you waiting for?? grab some great deals and buy us some sticks!
Related Products: