Cigar Bargain Details: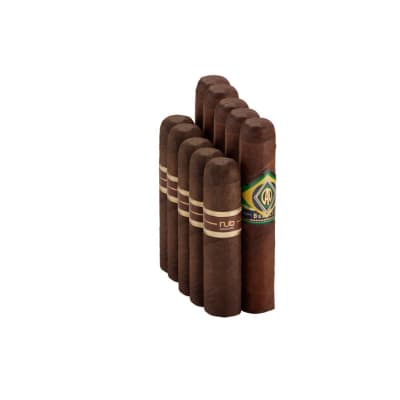 $45.99
TOP RATED BRAZILIAN PAIRING 41% OFF
---
Description:
DESCRIPTION
There's nothing like the the spicy taste of top-grade Brazilian wrapper to perk up your day, and this Wingman sampler with 10 cigars is akin to having a cabinet full of gourmet espresso. The Nub 464T Maduro packs a lot of punch for its size, while the savory CAO Brazilia Gol! has a nice kick!

5 CAO Brazilia Gol !
5 Nub Maduro 460

Strength: Full
Shape: Varies
Size: Varies
Country: Nicaragua
Color: Maduro
Wrapper Origin: Brazilian
Wrapper Leaf: Arapiraca
If you purchase something through a post on our site, we may get a small share of the sale. So, what are you waiting for?? grab some great deals and buy us some sticks!
Related Products: